Home>Products>Solenoid Directional Valves>4WE6EA6X/EG205N9K4QM0G24 Rexroth Type 4WE6E Directional Valves

English
4WE6EA6X/EG205N9K4QM0G24 Rexroth Type 4WE6E Directional Valves
Germany

Rexroth

Rexroth Type 4WE6E Directional Valves 4WE6EA6X/EG205N9K4QM0G24

Negotiation

Negotiation

paypal,UnionPay, Visa/MasterCard, Amex, Discover,T/T
Product Description
Rexroth 4/3, 4/2 and 3/2 directional valves with wet pin DC or AC solenoids
Type WE directional valves are solenoid operated directional
spool valves. They control the start, stop and direction of fl ow.
Nominal size 6
Series 6X
Maximum operating pressure 350 bar (5100 PSI)
Maximum flow 80 L/min (21 GPM) – DC
Maximum flow 60 L/min (16 GPM) – AC
Rexroth Type "WE6" Directional Valves Ordering details
1) When connecting to an AC supply a DC solenoid
must be used which is controlled via a rectifi er
(see table on the left ).
With an individual connection a large plug-in
connectorwith built-in rectifi er can be used
(separate order).
2) Also available with M12 x 1 plug connection
(only version "...G24..."), ordering details and
plug-in connector see RE 08010
3) Plug-in connectors must be ordered separately
(see page 4).
4) Angled plug-in connector Mat. No. R900005538
(separate order)
5) Locating pin 3 x 8 DIN EN ISO 8752,
Mat. No. R900005694 (separate order)
Rexroth Type "WE6E" Directional Valves model list:
R900616416

4WE6E106X/EG24N9K4

R900745445

4WE6E1096X/EG24N9K4

R900704754

4WE6E1116X/EG24N9K4

R901096483

4WE6E126B6X/EG24N9K4

R901039610

4WE6E136X/EG12N9K4

R900572779

4WE6E136X/EG24N9K4

R900908895

4WE6E1506X/EG24NDL

R901085570

4WE6E1636X/EG24N9K4

R901093449

4WE6E1636X/EG24N9K4/ZV

R900943371

4WE6E16X/EG24N9K4

R900934395

4WE6E186X/EG24N9K4

R900935290

4WE6E196X/EG24N9K4

R900707262

4WE6E196X/EG24N9K4K

R900938852

4WE6E196X/EG24NK4

R900557179

4WE6E19B6X/EG24N9K4

R901017638

4WE6E19B6X/EW110N9DK25L

R901071532

4WE6E19B6X/EW230N9K4

R900785302

4WE6E26X/EG24N9K4

R901000182

4WE6E346X/EG12N9K4

R900964237

4WE6E346X/EG24N9K4

R900921104

4WE6E34A6X/EG12NK4

R900942265

4WE6E34A6X/EG24N9K4

R900921105

4WE6E34A6X/EG24NK4

R901062285

4WE6E406X/EG24N9K4

R900769654

4WE6E416X/EG24N9K4/N10

R901072500

4WE6E416X/EG24N9K4/N15

R900976544

4WE6E416X/EG24NK4/T06

R901050695

4WE6E416X/EG24NK4K/T06

R900905449

4WE6E426X/EG24N9K4

R900905448

4WE6E426X/EW110N9K4

R900931404

4WE6E42A6X/EG24N9K4

R900931408

4WE6E42A6X/EG24N9K4/A12

R901074278

4WE6E5X/BG12-12NXHZ2/V

R900761480

4WE6E616X/EG24N9K4

R900926770

4WE6E676X/EG12N9K4/T06

R901002282

4WE6E676X/EG24N9K33L/T06

R900914814

4WE6E676X/EG24N9K4/A12T06

R900901987

4WE6E676X/EG24N9K4/B08T06

R901062280

4WE6E676X/EG24N9K4/B12T06

R901134370

4WE6E676X/EG24N9K4/B20T06

R900572738

4WE6E676X/EG24N9K4/T06

R901128672

4WE6E676X/EG24N9K4/T06SO407

R900956830

4WE6E676X/EG24N9K4/T06V

R901140934

4WE6E676X/EG24N9K4/T06VSO9

R901106143

4WE6E676X/EG24N9K4/T06ZV

R901008143

4WE6E676X/EG24NK4/T06

R900943373

4WE6E676X/EG96N9K4/T06

R900245881

4WE6E676X/EW110N9K4/T06

R900935841

4WE6E676X/EW230N9K4/T06

R901000171

4WE6E67A6X/EG12N9K4/T06

R900572193

4WE6E67A6X/EG24N9K4/T06

R901081947

4WE6E67A6X/EW110N9K4/T06

R900776478

4WE6E67B6X/EG24N9K4/T06

R901100204

4WE6E6X/BG24NXDZ2/B08V/60SO329

R901077388

4WE6E6X/BW230RNXDZ2/V

R900913274

4WE6E6X/E

R901085371

4WE6E6X/EG110N9DJL1

R900934756

4WE6E6X/EG110N9K4

R901112299

4WE6E6X/EG110N9K4/B10

R900758399

4WE6E6X/EG110N9K4/V

R900945138

4WE6E6X/EG125N9K4

R900945025

4WE6E6X/EG125N9K4/V

R900765508

4WE6E6X/EG12N2K4K

R900971983

4WE6E6X/EG12N4K4

R900248101

4WE6E6X/EG12N9C4

R901111962

4WE6E6X/EG12N9C4SO797

R900903906

4WE6E6X/EG12N9K4

R900703270

4WE6E6X/EG12N9K4/B08

R900929515

4WE6E6X/EG12N9K4/T06

R900774335

4WE6E6X/EG12N9K4/V

R901052260

4WE6E6X/EG12NC4

R900921107

4WE6E6X/EG12NK4

R901050689

4WE6E6X/EG12NK4K

R900913016

4WE6E6X/EG205N9K4

R900933503

4WE6E6X/EG220N9K4

R901042650

4WE6E6X/EG240NK4/B08

R900551252

4WE6E6X/EG24K4

R900245379

4WE6E6X/EG24K4/V

R900962555

4WE6E6X/EG24K4QR0G24S

R900977974

4WE6E6X/EG24K4QRABG24E

R901103902

4WE6E6X/EG24K4QRABG24E/B12

R901130761

4WE6E6X/EG24K4QSAG24E

R900908764

4WE6E6X/EG24N4K4

R900552463

4WE6E6X/EG24N4K4/V

R901095261

4WE6E6X/EG24N4K4QS0G24S

R900735002

4WE6E6X/EG24N5K4

R901128986

4WE6E6X/EG24N9C4

R901004245

4WE6E6X/EG24N9C4/V

R900248557

4WE6E6X/EG24N9CK03

R900933968

4WE6E6X/EG24N9DAL/V

R900577802

4WE6E6X/EG24N9DK25L

R901122851

4WE6E6X/EG24N9DK25L/V

R900942812

4WE6E6X/EG24N9DK35L

R900924436

4WE6E6X/EG24N9DKL

R900546820

4WE6E6X/EG24N9DL

R900721070

4WE6E6X/EG24N9DL1SO407

R900705207

4WE6E6X/EG24N9K33L

R901131595

4WE6E6X/EG24N9K33L/62=AN

R901129406

4WE6E6X/EG24N9K33L/62SO407=AN

R900975952

4WE6E6X/EG24N9K33LSO407


solenoid directional valves 4WE6EA6X/EG205N9K4QM0G24 Rexroth Type 4WE6E Directional Valves
CMA Advanced Mobile Valve No matter what market a hydraulic system serves, there is a dependable directional valve for it among Eaton's DG Series. Easily mountable on industry standard surfaces, Eaton directional valves provide three- or four-way directional control for cylinder or hydraulic motors. They can be actuated by solenoid, hydraulic or pneumatic pilot, lever, or mechanically, making them an ideal fit for a wide variety of industrial applications. Common applications include die casting and foundry, machine tooling, marine/offshore, press, primary metals, plastics, pulp and paper, test equipment and simulation, turbine control (wind, steam, water), and wood processing.
4WE6EA6X/EG205N9K4QM0G24 Rexroth Type 4WE6E Directional Valves Features
Eaton DG Valves are available with various methods of actuation, sizes, pressure ratings, flow, voltage and wattage, electrical connections, and other [标4WE6EA6X/EG205N9K4QM0G24 Rexroth Type 4WE6E Directional Valves features:
Method of actuation
Solenoid
Hydraulic
Pneumatic Pilot
Lever
Mechanical
Size - From NG4 to 32 (D02-10)
Pressure – up to 350 bar/5000psi
Flow – up to 1100 LPM / 290 GPM
Voltage – AC & DC
Various electrical connections
Spool monitoring switch options
ATEX, UL and CSA approved explosion proof options
Rated pressure up to 350 bar (5000 psi)
Rated flow up to 1100 l/min (290 USgpm)

solenoid directional valves 4WE6EA6X/EG205N9K4QM0G24 Rexroth Type 4WE6E Directional Valves

Now our products are exported to lots of countries in the world, such as Mid-east, Europe, America, South America and Southeast Asia, etc. In some area, our products even cover over 50% of the market share.
Welcome to contact us any time!
skype:heyabc
Email:sales2@ldhydraulic.com
Contact Us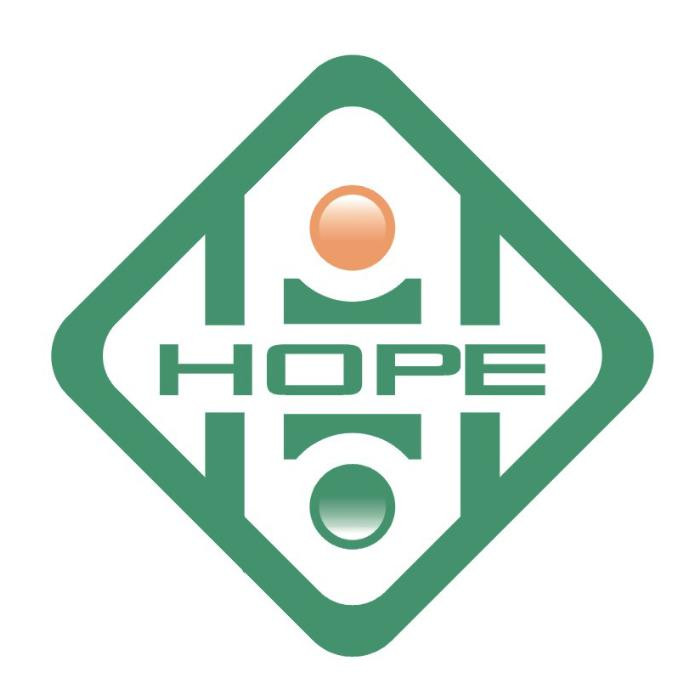 JiNan Hope Hydraulic Co., Itd

Email

a675991295@163.com

Address

Tianqiao, Beiyuan District, Jinan,Shandong

Phone(Working Time)

0531-8299 9953

Fax